About Community Recreation
At Jesup our mission is to "provide a variety of activities to the community in an effort to increase health and wellness behaviors."
Jesup Community Recreation exists as a vehicle for all community members to accomplish the objectives set forth. While there is a competitive aspect involved in many of the offered activities, Jesup Community Recreation does not believe in a win-at-all-costs approach. The recreation department encourages everyone in the community to become active and take advantage of the activities offered. In doing so, Jesup Community Recreation hopes to create a strong sense of community and lay the foundation for lifelong healthy behaviors.
Create a safe and fun environment.
Offer a variety in activities to reach a large population.
Provide top notch programs that the community can take pride in.
Increase self-esteem through the successful accomplishment of tasks in competitive and recreational environments.
Develop a sense of community camaraderie.
For a more inclusive look at program opportunities go to https://jesup.revtrak.net/.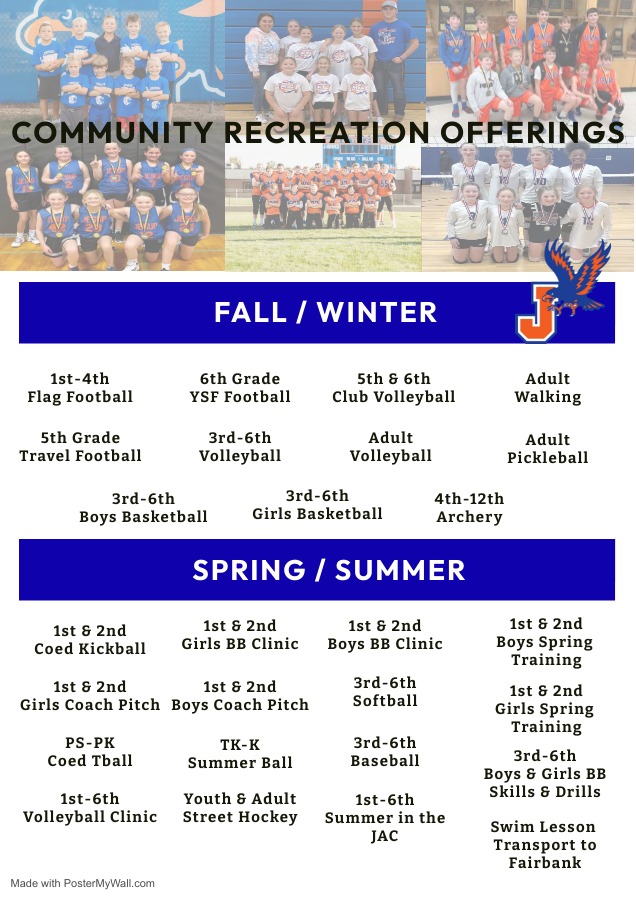 Community Recreation Director
319.827.1700 extension 1242